Pneumatic Silencers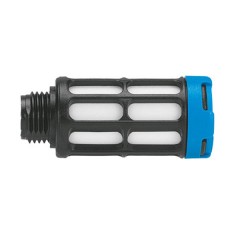 Compressed Air Silencers
Why use a pneumatic silencer? Silencers are used to reduce exhaust noise. We have diverse range in stock to suit your specific application:
Hex flat silencers are ideal for small spaces.
Festo silencers provide the most noise reduction.
Restrictor silencers allow you to control the speed of cylinders and other actuators by restricting the exhaust air.
Robust series silencers are robust & compact, ideal for tough environments and tight spaces.
Stainless steel silencers are ideal for highly corrosive environments.
---